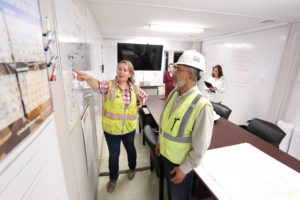 Wisconsin's universities, technical colleges and apprenticeship programs offer a variety of programs and all types of curriculum. You can receive degrees, diplomas or certification in all aspects of the construction industry. From AutoCAD Drafting and Civil Engineering to Diesel and Heavy Equipment Technology and Construction Management, the right program is waiting for you.

Below is a list of institutions in Wisconsin that offer construction education. Click on the links to visit each school or training center's website to learn more.
Certificate & 2 Year Programs
Get started at one of the many outstanding technical and community colleges across Wisconsin. 2 Year colleges and certificate programs offer a low cost alternative to a 4 year college, while providing valuable technical and professional education. To top it off, transferring credit to 4 year colleges has never been easier.
Ready to pursue a 4 year degree? Wisconsin's colleges and universities have you covered. Degrees in architecture, business, civil engineering and construction management are available. Click on the university logo for more details.
Wisconsin Department of Public Instruction – Construction Certificate
Apprenticeships
---